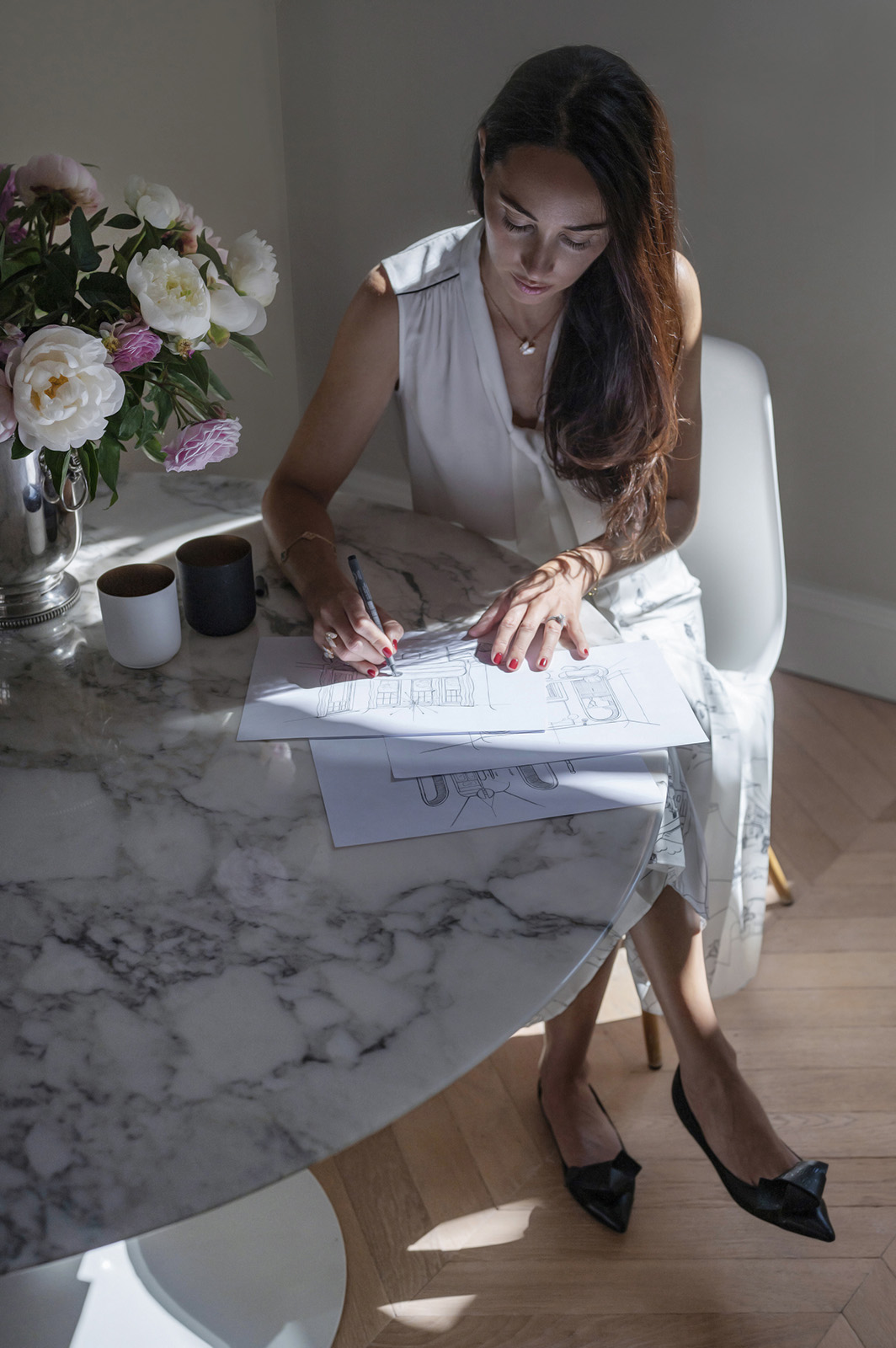 WHY EF DESIGN?
To create a timeless, unique and integrated design you will enjoy every day with your family and friends, we will work together to develop your own vision. Your culture, places you love visiting, art or elements collected over the years will inspire your design. We will carefully curate together each element of your interior in natural and noble materials of enduring quality to be enjoyed for generations. Both interior and exterior of your home will be in perfect harmony solidly connecting you to your environment, offering a deep sense of well-being.
Having trained in one of the most renowned design schools in London, KLC, Elsa has developed the necessary expertise to take your project from desire to reality along a professional and well-structured process. Using both cutting edge technology and applying the practice of hand-drawn plans she will help you to envision your dream space. You can be perfectly confident that your project will be felicitously brought to fruition.
To order bespoke elements with meticulous attention to detail for a fair cost you will benefit from Elsa's relationships with skilled artisans.
She can help you to access a large choice of Furniture, Fixtures & Equipment brands used by high-end residential studios in London.
Together we will create an elegant yet impressive decorative scheme whereby you will feel confident in your choices at all times, however bold they may be.