ABOUT
Fashion and design have always been among Elsa Ferriere's passions. Her decision to become a professional interior designer came about while renovating a house in London.
To hone her knowledge she has studied in one of the most renowned schools of Interior Design in London, KLC. She particularly enjoys designing space, sourcing materials, drawing plans and managing teams of builders.
Elsa very much enjoys creating synergy between a project and its local environment. She believes connecting a home's interior with the exterior context creates a sense of belonging and ultimately of well-being.
Listening and understanding a client's needs is of the utmost importance.
Researching local history is one of her passions. This guides her to develop unique contemporary designs with subtle references to a home's past and its environment. Having grown up in Paris surrounded by architectural beauty, she is sensitive to timeless, elegant design, fine finishes and quality materials.
She is naturally inspired by spaces steeped in history and culture such as the V&A Museum or Musée d'Orsay in Paris. On the other hand, modern architecture with its clean lines, light and volume like the Tate Modern also stimulates her creativity. She loves playing with contrasts: She will bring contemporary elements together with historical features within a single space. Natural materials and vintage furniture will be selected to create a welcoming atmosphere in a modern home.
Elsa Ferriere graduated in Financial Asset Management from the University Paris IX Dauphine in France in 2004. She worked 13 years in the financial market first as a Hedge Funds product specialist and then as director, head of investor relations. 13 years in a high-pressure financial environment has also helped her to develop time management skills, efficiency and an ability to work intensely: meeting deadlines, staying within budget and understanding the key points of a client's brief are essential for her.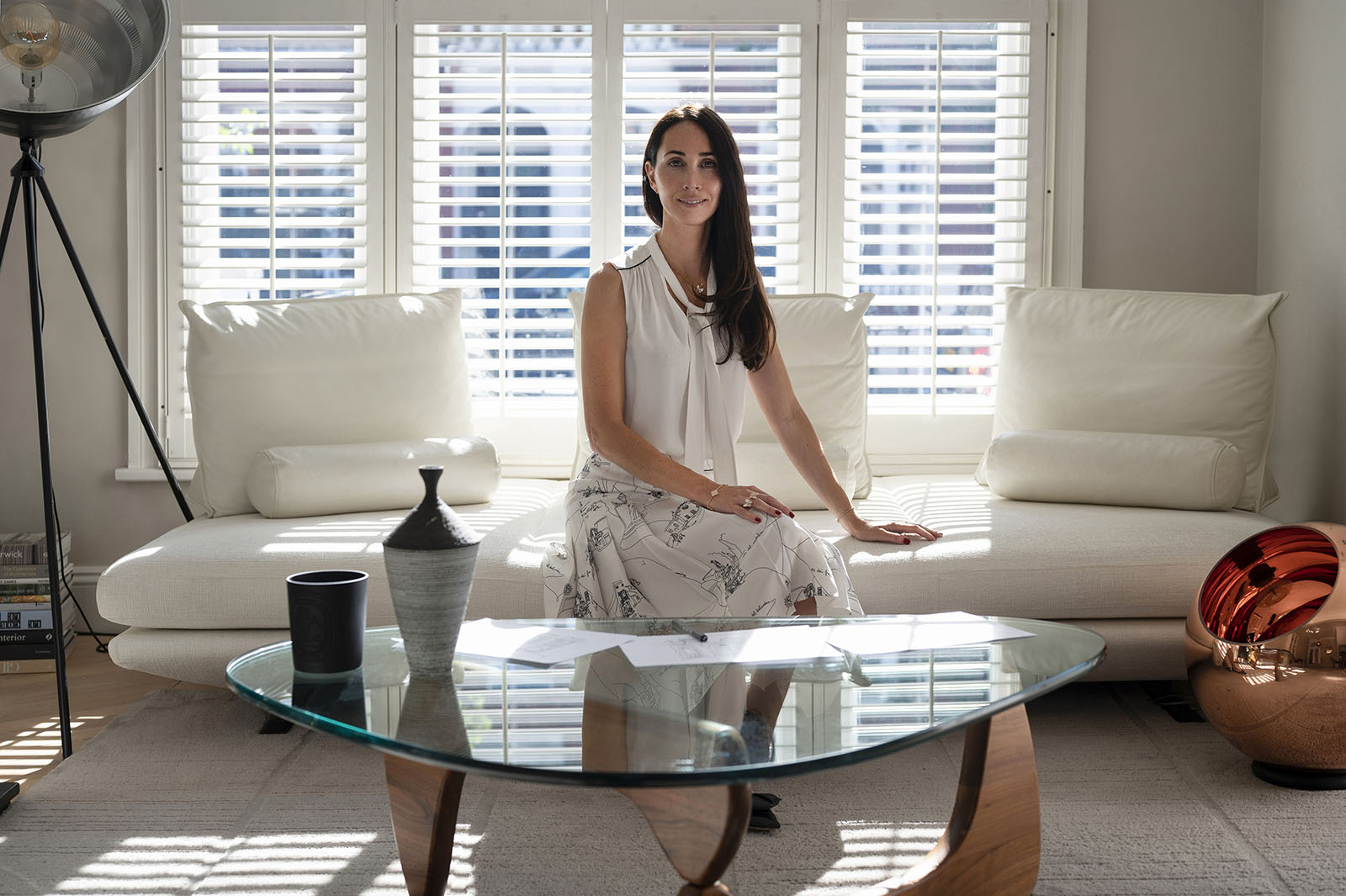 Elsa Ferriere